What's New in Prince Rupert?
Kicking Out Bullying 3v3 Tournament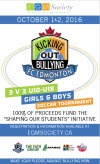 3 v 3 U10 - U18 Girls and Boys Soccer Tournament
100% of proceeds fund the Shaping Our Students Initiative.
Registration and Information available at EGMSociety.ca
Big Bin Event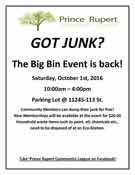 Got Junk? The Big Bin Event is back!
Community Members can dump their junk for free! New Memberships will be available at the event for $20.00.
Household waste items such as paint, oil, chemicals etc., need to be disposed of at an Eco-Station.
When: Saturday, Oct. 1, 206 from 10 am to 4 pm
Where: the parking lot at 11245 - 113 Street
Prince Rupert Community Free Library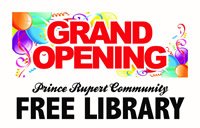 Grand Opening of the Prince Rupert Community Free Library!
Host: Dianna Bowes
When: Saturday, September 24
Time: 1 - 3 pm
Address: 11604 - 113 Ave
Bring the family for our Grand Opening of our Community Free Library.
We will be making bookmarks and will have cupcakes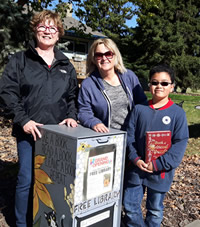 Here is how it works!
We initially stock the Little Free Library with a variety of books
You stop by and take whatever catches your eye
You bring books to contribute when you can
For more information contact the Library Steward: Dianna Bowes dbowes5@me.com
Want to Advertise on This Website?
Contact us about advertising opportunities on this website. Advertising is free for PRCL members and $25/year for non members/non residents.